Strategies for Scaling Your IT Team Rapidly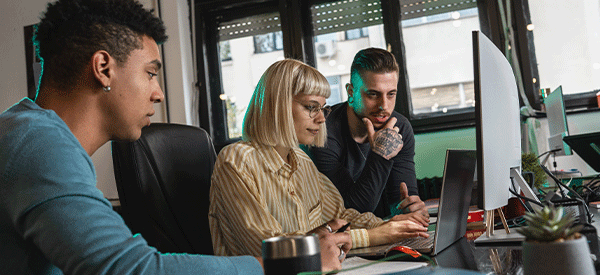 Scaling IT teams is a critical challenge, especially in urgent situations. The growing demand for tech professionals makes talent acquisition a daunting task, causing project delays and disruptions. In this article, we will address technical strategies for scalability, essential to understand how to rapidly expand your IT team.
Types of Scalability:
Economic Scalability:

refers to a company's ability to increase sales and revenue without a significant rise in operational costs, involving partnerships, product quality, and efficient delivery timelines.

Computational Scalability:

relates to the capacity of IT systems, such as applications and algorithms, to adapt to fluctuations in user demand and operations but requires careful design to be truly scalable.

Horizontal and Vertical Scalability:

horizontal scalability occurs when a company expands its business into various segments of an industry, like Amazon's e-commerce, while vertical scalability focuses on specific niches, such as a company specializing in vegan products.
Strategies to Achieve Scalability:
After understanding the types of scalability, it's necessary to explore practical solutions for effectively scaling your IT team:
Adopt Cloud Solutions:

Flexibility, space savings, and cloud security are crucial. This enables the team to work remotely and simplifies data storage and exchange.

Strategic Planning:

Before investing, plan your business growth. Analyze current metrics and project your growth to choose technologies most suitable for your scalability.

Strategic Partnerships:

Don't hesitate to seek external help. Companies specializing in talent recruitment and outsourcing services can save time and resources, ensuring efficiency.

Allocation of Professionals:

Consider allocating experienced professionals from specialized companies. This reduces integration and training costs, allowing your team to focus on core operations.
IT team scalability is essential to meet the growing demands of the market. With personalized strategies, such as cloud solutions, precise planning, and support from specialized companies, it's possible to scale rapidly and ensure the success of your tech business.
If you need assistance in scaling your IT team, Premiersoft is ready to help. We specialize in allocating IT professionals to various sectors, adding experience and technical quality. Contact us!